YAMAHA SILENT STRINGS
YSV-104 Silent/Electric Violin
Complete Package
Includes:
Violin Gig Case
Violin Bow
Rosin
The YSV-104 violin comes in 3 different colors: Black, Brown, and Red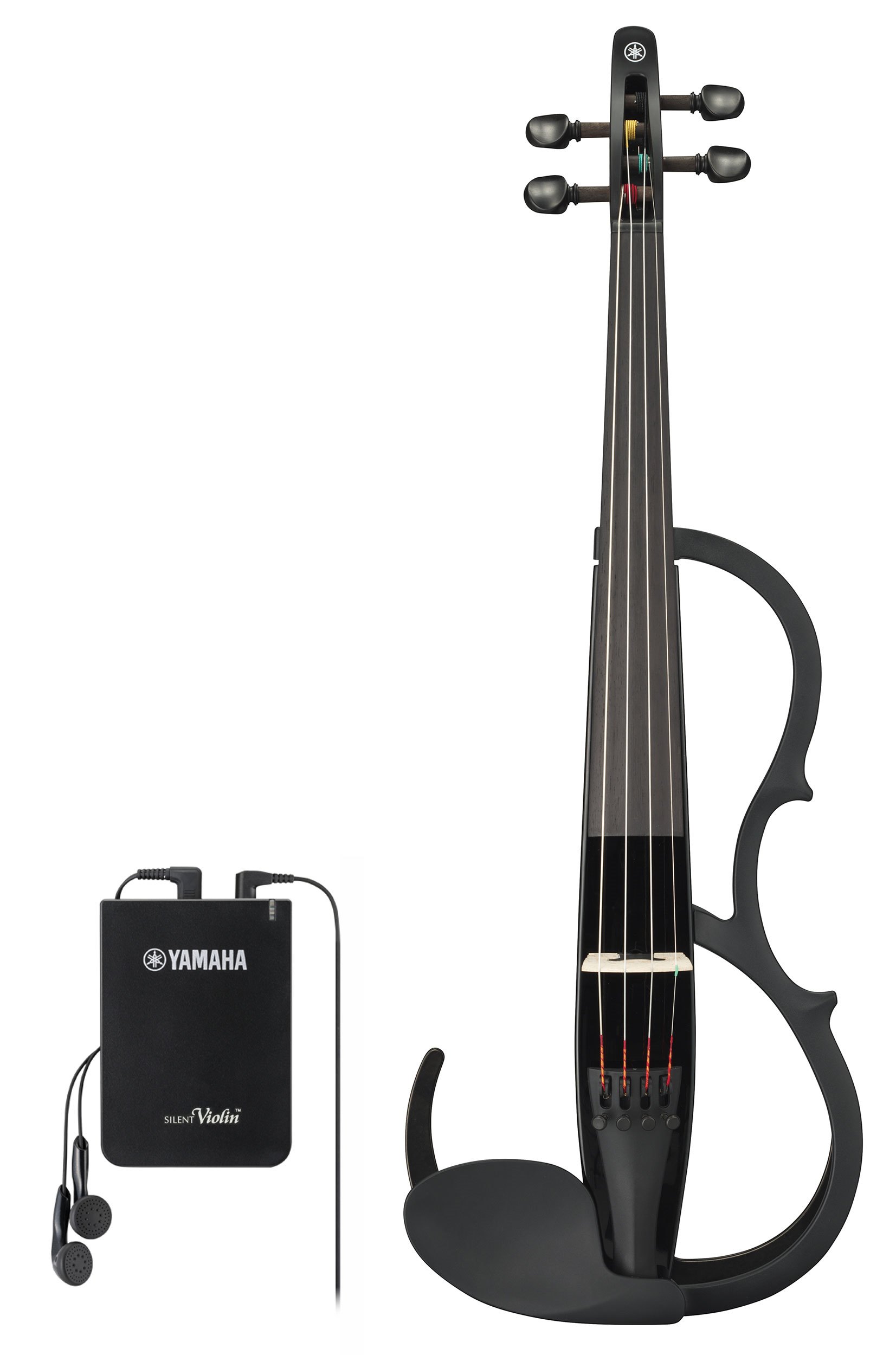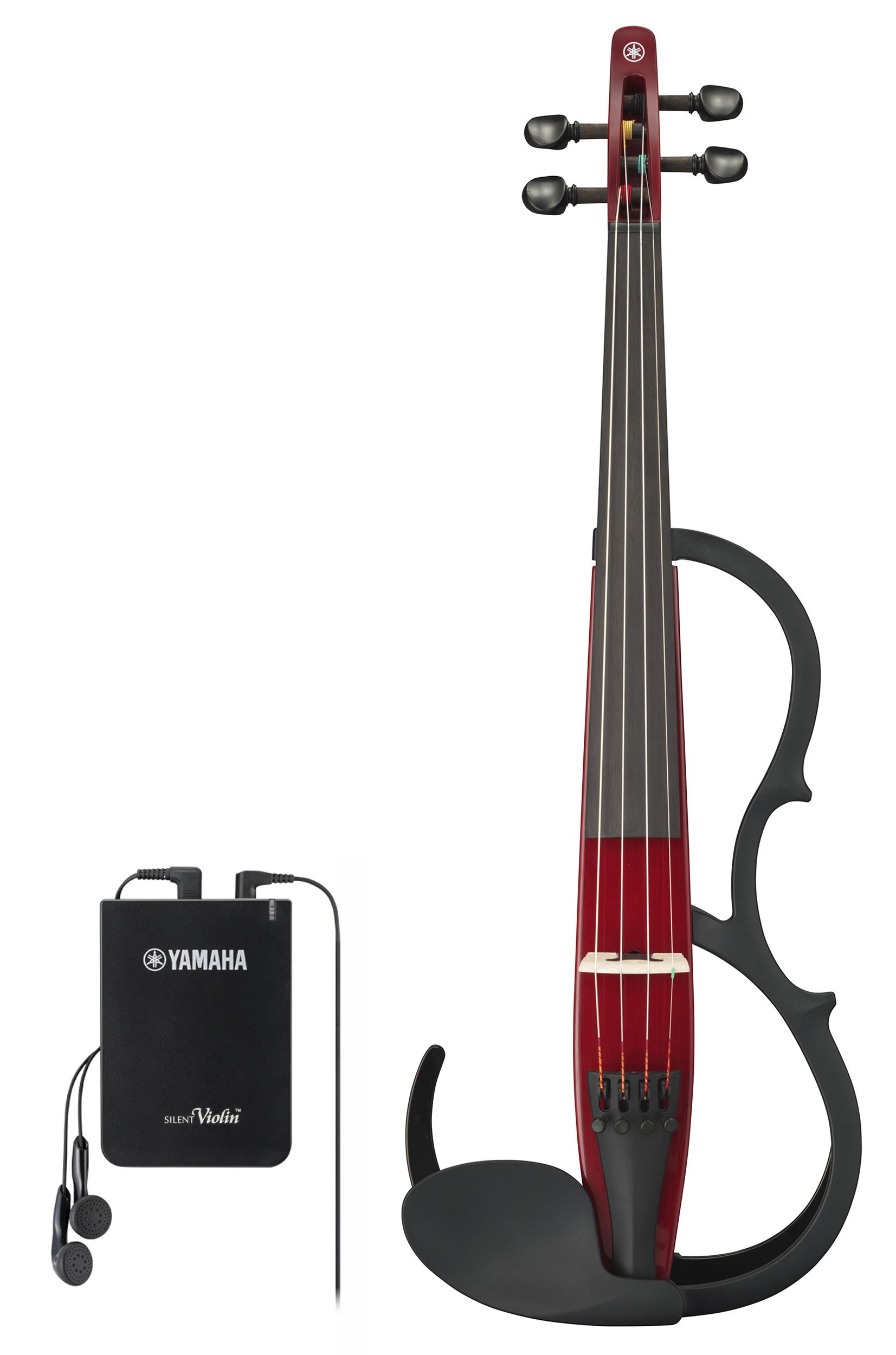 YAMAHA YSV-104 Silent/Electric Violin
The YSV104 Silent Violin returns to the original Silent Violin concept as a refined practice instrument that provides an ideal blend of features and playability for violin players.
The YSV104 is a new version of the SILENT Violin that incorporates Yamaha's exclusive SRT Powered system. SRT Powered system simulates the natural sound and resonance of an acoustic violin by using samples that were recorded using high-quality microphones that were placed in the position of the player's ears. This gives players a natural playing experience through headphones, while its solid body design has reduced the actual sound output.
Even without a resonant body, the SRT POWERED system faithfully reproduces the body resonance, sound and ambience of an acoustic violin. The YSV104 is an excellent choice for all players who want to practice quietly with acoustic violin tone.
Do you just need the instrument with the Bow, Violin Gig Case, & Rosin then click this link.

Easy switchover from traditional acoustic violin
The layout of the bridge, tailpiece, neck, and other parts is the same as an acoustic violin, and the ability to use standard off-the-shelf Bridge-type shoulder rests facilitates a smooth, stress-free transition from acoustic violin to the SILENT Violin and back. Proper bow angle and finger placement give beginners a solid foundation to grow from.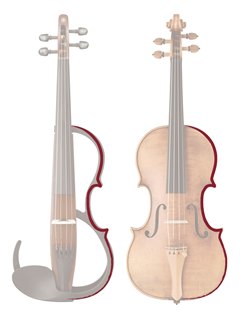 The first Silent Violin to feature the Yamaha SRT Powered system
Although the YSV104 is a solid-body instrument that does not resonate like an acoustic violin, the SRT POWERED system faithfully reproduces the rich presence and tonal variety that are appealing characteristics of acoustic violin sound. Left and right channel volume, frequency response, and delay have been carefully optimized so that the performer can play while hearing realistic acoustic tone and resonance via the earphones.
*SRT: Studio Response Technology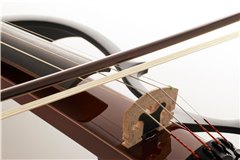 Streamlined control box supports practice
Two reverb modes provide ambience optimized for practice and playing enjoyment. "ROOM" provides realistic room ambience that is ideally suited to practice, while "HALL" simulates the deep, rich reverb of a concert hall for pure playing enjoyment. An external audio source can be connected to the control box for play-along practice.
*The control box is for use with the YSV104 only. It cannot be used with other SILENT Violin models.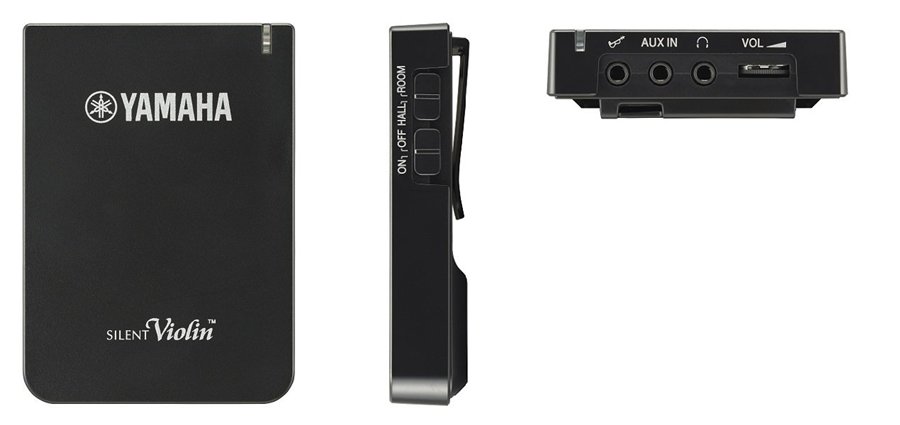 Connections and System Examples
Specifications

-
Yamaha also makes the YEV-104

So what is the difference between the YEV-104 and the YSV-104?
| | |
| --- | --- |
| YEV = Yamaha Electric Violin | YSV = Yamaha Silent Violin |
| Practice - N/A | Practice - 1/8" jack to a control box then to Headphones |
| Performance - 1/4' jack - Plug into Amp | Performance - 1/8" jack to control box then to an Amp |
| Finish - Natural wood frame and body | Finish - Lacquer solid-body with lightweight frame |
| Price - Starting at $610.00 | Price - Starting at $775.00 |
---
Complete Package Includes:
Yamaha Violin Super Lightweight Gig Case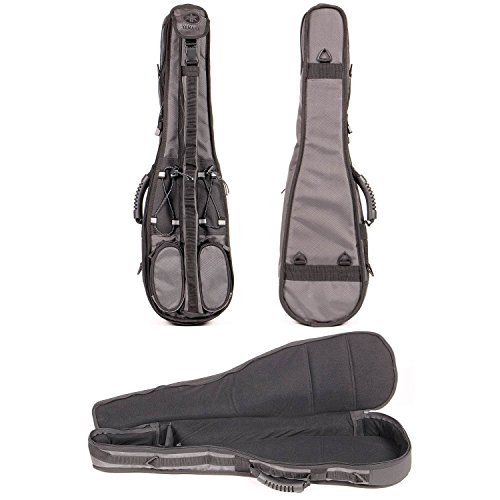 D'Addario Light Rosin

Glasser Bow - GL-201H

---
YSV-104 Electric Violin Includes:
YSV-104 Violin
Earphones
2 - 1/8" jack - male to male
Owner's manual
Plus Free Shipping!
---
This system is brand new in a box!!
All Silent Strings come with a 5-year manufacturer warranty
YOU ARE BUYING FROM AN AUTHORIZED YAMAHA DEALER
All shipping is exclusively with
---
INTERNATIONAL SHIPPING
As an authorized Yamaha Dealer in the USA, I cannot compete with Yamaha Dealers in other countries.

This means I can only ship to addresses within the USA
---