YAMAHA SILENT STRINGS
YEV-105 Electric Violin
+ Free Music Stand
+ Free Rosin
+ Free Shipping
The YEV-105 violin comes in 2 colors: Natural and Black

YAMAHA YEV-105 Electric Violin
A new kind of electric violin taking its design inspiration from the organic beauty of wood, the simplicity of clean lines, and the comfort of light weight, combined with innovative Yamaha sound to create this gorgeous live-performance instrument.
This instrument is a 5 string violin, with the 5th string being a lower C string for playing viola parts as well.
Inspired by craft and design elements of Yamaha acoustic guitars, Yamaha set out to design a new kind of electric violin made primarily from wooden materials. This instrument takes a design cue from both violin and acoustic guitar shapes, creating a beautiful yet amazingly lightweight instrument made with six different woods. These wood materials are carefully crafted with an airy infinity loop-like design, representing the dimensions of acoustic space, and is as stunning visually as it is fun to play. Using a unique Yamaha bridge pickup that carries over from professional Yamaha Silent Violins, this instrument delivers a smooth, organic and warm tone. The design incorporates a simple 1/4" input to match the clean and natural aesthetic of this innovative electric violin.
We are also selling a complete package that includes a Bow, Violin Gig Case, & Rosin at this link.




-
Elegant design for impressive on-stage presence
Möbius strip like design provides continuity between front and back.
Three-dimensional form designed to appeal to the audience when performing live.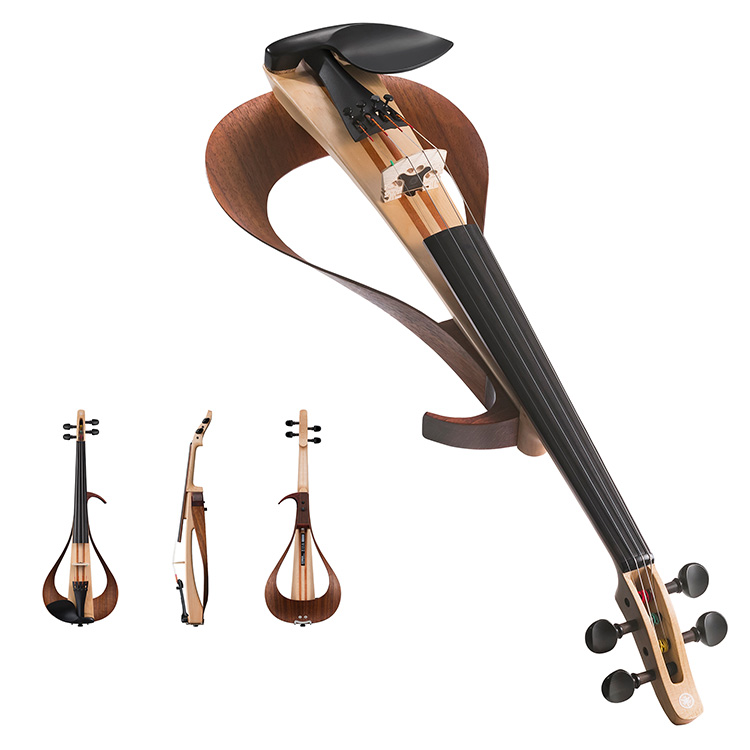 Easy switchover from traditional acoustic violin
The same shape as acoustic violins accepts standard shoulder/chin rests and tailpiece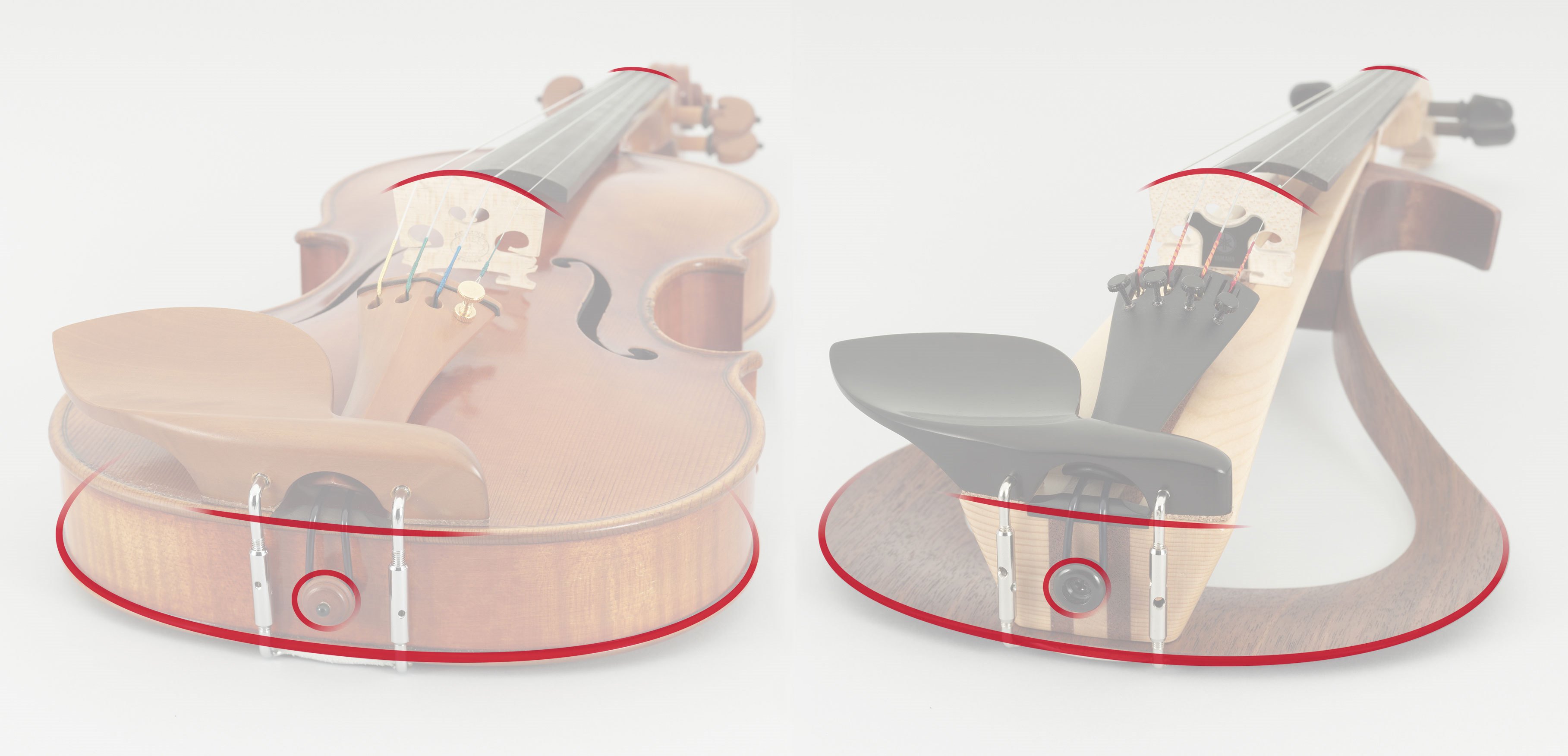 Organic form enhances the feel and qualities of the woods used
Finished to enhance the natural beauty of the materials used (NT model).
Sound
Natural sound and response of YEV-105 allows performers to freely bring out their musical expression.
Body
Carefully selected maple with mahogany and spruce in a 5-layer construction results in excellent response and natural overall sound.
* The black model has the same construction, but the layers cannot be seen.
Frame
A 5-layer oil-finished walnut frame offers an ideal blend of flexibility and strength
in a design that is not only striking, but also contributes to natural musical resonance.

Pickup
The same type of high-output passive bridge pickup that is a highly regarded feature of the SV250 is used. While effectively picking up the sound of the entire instrument, it also captures the instrument's response and expressive bowing nuances employed by the player.

Selector Switch
Selects direct output of the pickup signal, or output via the instrument's volume control.
Direct output delivers the instrument's full sonic potential, with rich lows and punchy impact.

Connections and System Examples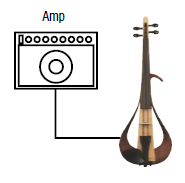 Specifications

Output Jack
The 1/4" jack output is positioned so that there no interference while playing
Yamaha also makes the YSV-104

So what is the difference between the YEV-105 and the YSV-104?
| | |
| --- | --- |
| YEV = Yamaha Electric Violin | YSV = Yamaha Silent Violin |
| Practice - N/A | Practice - 1/8" jack to a control box then to Headphones |
| Performance - 1/4' jack - Plug into Amp | Performance - 1/8" jack to control box then to an Amp |
| Finish - Natural wood frame and body | Finish - Lacquer solid-body with lightweight frame |
| Price - Starting at $665.00 | Price - Starting at $775.00 |
---
Free Accessories with purchase includes:

Music Stand
D'Addario Light Rosin
---
YEV-105 Electric Violin Includes:
YEV-105 Violin
Owner's manual
Plus Free Accessories Show Above
Plus Free Shipping!
---
This system is brand new in a box!!
All Silent Strings come with a 5-year manufacturer warranty
YOU ARE BUYING FROM AN AUTHORIZED YAMAHA DEALER
All shipping is exclusively with
---
INTERNATIONAL SHIPPING
As an authorized Yamaha Dealer in the USA, I cannot compete with Yamaha Dealers in other countries.

This means I can only ship to addresses within the USA
---