YAMAHA SILENT STRINGS
SV-250 Silent/Electric Violin
Complete Package
Includes:
Violin Case
Violin Bow
Rosin
YAMAHA SV-250 Silent/Electric Violin

This violin was designed to meet the needs of the professional performer playing diverse styles, this 4 string violin establishes a new benchmark for sound quality and player comfort.
An external control box reduces the weight of the violin to 1.2 lbs., roughly the same as a traditional acoustic violin. This lightweight design is the most comfortable, lightweight professional electric violin available.
This violin has an innovative Dual Piezo Pickups. One is located in the body of the instrument which picks up of the rich vibrancy of the instrument. The other pickup, found on the bridge, allows the performer to blend the tone from an edgy electric to a rich acoustic sound and picks up the player's subtle performance nuances. You can blend these pickups together to meet your sound preference.
For stage performances there are easy connections to PA equipment. The heavy duty electronic control box, which can be easily clipped to your belt, features a balanced out XLR, 1/4" jack, and 1/8" independent headphone monitor jack. There are also a treble, bass and volume controls.
This is the first Silent Violin™ with an unique hollow-body design. The spruce top and maple back creates a resonant chamber under the bridge, giving you a natural violin sound & feel.
Premium hand-carved wood spruce & flamed Maple make this Silent Violin™ naturally beautiful with a rich shaded brown finish.
Specifications
| | |
| --- | --- |
| Type | 4-string |
| Instrument size | 4/4 |
| Neck | Maple |
| Body | Spruce top, Maple back |
| Fingerboard / Tuning Pegs | Ebony |
| Frame | Synthetic Resin |
| Bridge | Maple (Aubert™), built in VNP1 pickup |
| Side body / chin rest / tailpiece | Molded plastic |
| Tuning adjusters | Wittner™ Ultra |
| Strings/String Length | D'Addario™ Zyex / 12 15/16" (328mm) |
| Sensor | Bridge Pickup: Yamaha, Body Pickup: Piezo |
| Electronic control | Treble & Bass control |
| In / out jacks | 1/4" jack, 1/8" headphone jack, XLR balance jack |
| Power supplies | Supplied via the Control Box connection |
| 1 Body color option | Natural maple finish |
SV-200 Violin

Dimensions

(Width x length x Height)

206mm(8 1/8") x 591mm (23 1/4") x 117mm(4 7/8")

Weight500g (1 lb 2oz.)
---
Control Box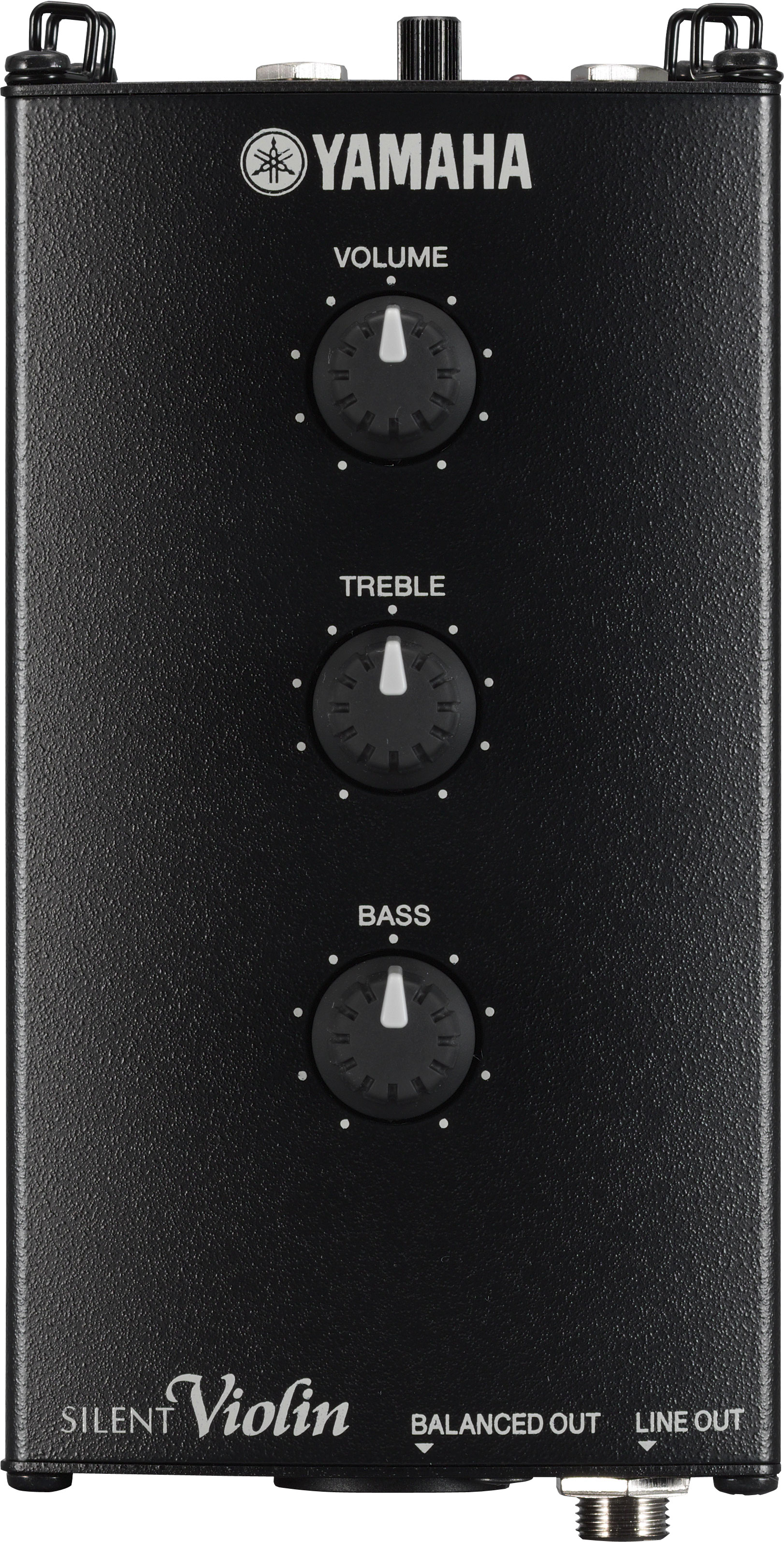 .......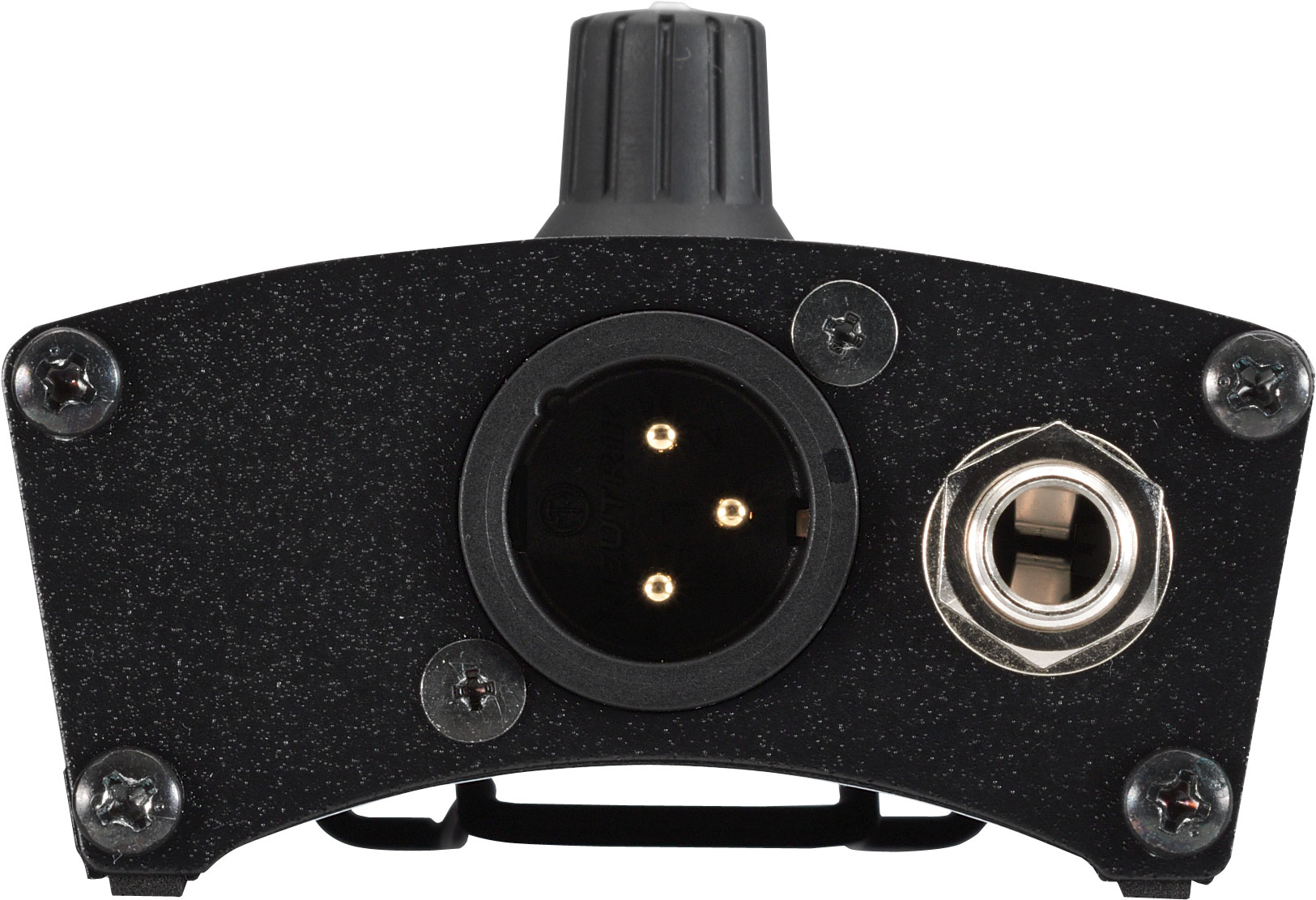 Control Box Specifications
Case
Aluminum Alloy
Controls
Line Out Volume
Treble Control
Bass Control
Phones Volume
Ground Lift Switch
Balanced Out Pad Switch
Connections
Instrument Jack (Input/Output with Built-in Power Switch
Line Out Jack (LINE OUT) (6.3mm Unbalanced Output
Line Out Jack (BALANCED OUT) (XLR Balanced Output)
Power Adapter Jack (DCIN 12V)
Power Supply
2 AA Size 1.5V battery
or AC adapter (PA-130)
or Phantom 28-48V XLR connection from sound board/amplifier
Battery Life
(continuous use)
Manganese (using earphone): 15 hrs (approx.), Alkaline: 50 hrs (approx.)
Manganese (without earphone): 45 hrs (approx.), Alkaline: 120 hrs (approx.)
Control Box

Dimensions

(Width x length x Height)

72mm(2 13/16") x 142mm (5 9/16") x 49mm(1 15/16")

Weight260g (9oz.)
---

---
Mads Tolling playing the Yamaha SV250
---
Complete Package Includes:
Yamaha Violin Super Lightweight Gig Case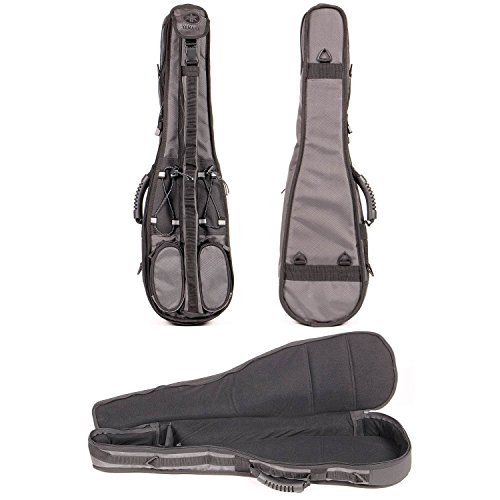 D'Addario Light Rosin

Glasser Bow - GL-201H

---
SV250 Silent Violin Pro Includes:
Cable
Two AA Batteries
Owner's manual

& FREE SHIPPING
---
This system is brand new in a box!!
All Silent Strings come with a 5-year manufacturer warranty
YOU ARE BUYING FROM AN AUTHORIZED YAMAHA DEALER
All shipping is exclusively with
---
INTERNATIONAL SHIPPING
As an authorized Yamaha Dealer in the USA, I cannot compete with Yamaha Dealers in other countries.

This means I can only ship to addresses within the USA
---