Allen Vizzutti

Gold Plated Mouthpiece
Suggested Retail $166.95
$
95.95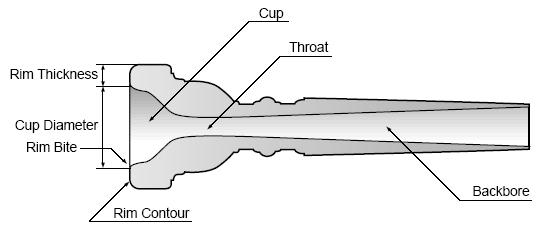 ALLEN VIZZUTTI

Allen Vizzutti is one of the most amazing trumpet soloist of our time. While growing up in Montana, Allen was taught by his father, a self taught musician and trumpet player, until he left home to attend the Eastman School of Music on full scholarship. There he earned the Bachelor of Music and Master of Music degrees, a Performer's Certificate, a chair in the Eastman Brass Quintet faculty ensemble, and the only Artist's Diploma ever awarded a wind player in Eastman's 85 year history.
While living in Los Angeles, Allen performed on over 100 motion picture sound tracks such as:

Back To The Future and Star Trek, as well as countless TV shows, commercials

and recordings with such artists as:

Chuck Mangione, Doc Severienson, Frank Sinatra, Barbra Streisand, Neil Diamond, Chick Corea, the Commodores and Prince.

His soaring sounds can be heard on recent projects including the movies:

"Furry Vengeance", "40 Days and 40 Nights", "Unfaithfully Yours", Gridiron Gang", "Scary Movie Four".

He has even contributed to video games like:

"Medal of Honor", "Gears Of War 3" and "Halo" video games.



One of Allen's most recognized piece that he wrote is the Carnival of Venice
-
All mouthpieces come with a 5-year manufacturer warranty
---
INTERNATIONAL SHIPPING
As an authorized Yamaha Dealer in the USA, I cannot compete with Yamaha Dealers in other countries.

This means I can only ship to addresses within the USA
---