Ideal for the Beginner
This entry-level violin provides beginners with an instrument that plays with a satisfying tone, while offering outstanding durability. Each instrument is handcrafted utilizing the same traditional methods that are used for high-end violins. The V3SKA comes complete with case, bow and rosin, so you have everything you need to play right away.
All models feature:
Fully Hand-Carved
Spruce tops and Maple back & sides
Ebony fingerboards
Design Type: Guarneri del Gesu
Bridge: Yamaha Original
Finish: Poly Varnish, Plain
Tailpiece: 4 intergrated fine tuners
Chain Rest: Ebony
Tuning pegs: Ebony
And expert set-ups completed by luthiers at the internationally renowned Guarneri House.
D'Addario™ Prelude Strings.
V3SKA Violin includes
Dart-shaped case with shoulder strap
Mini-Rosin (Yamaha Original)
Ebony Chin Rest
Wood Bow
Plus Free Accessories Show Below
Plus Free Shipping!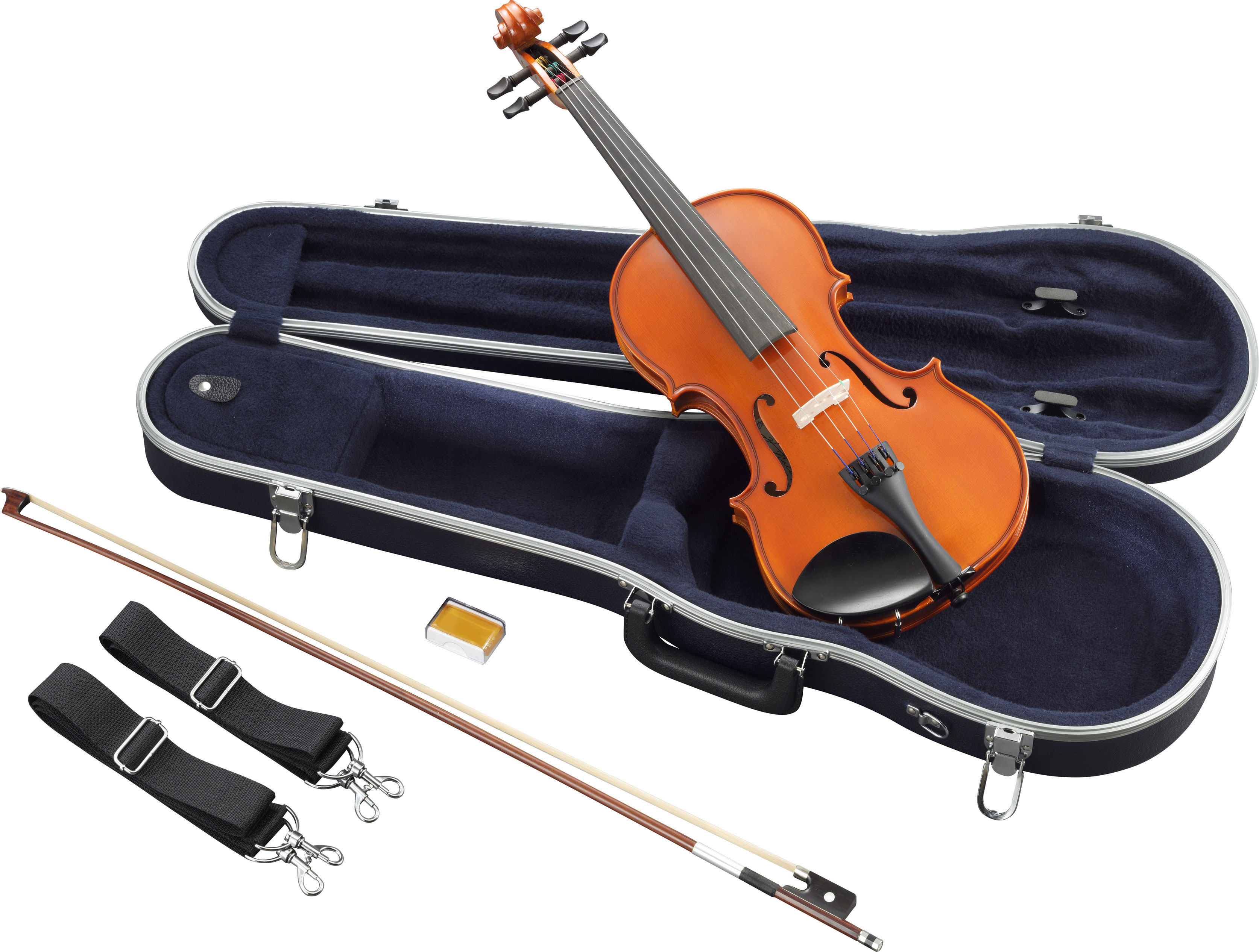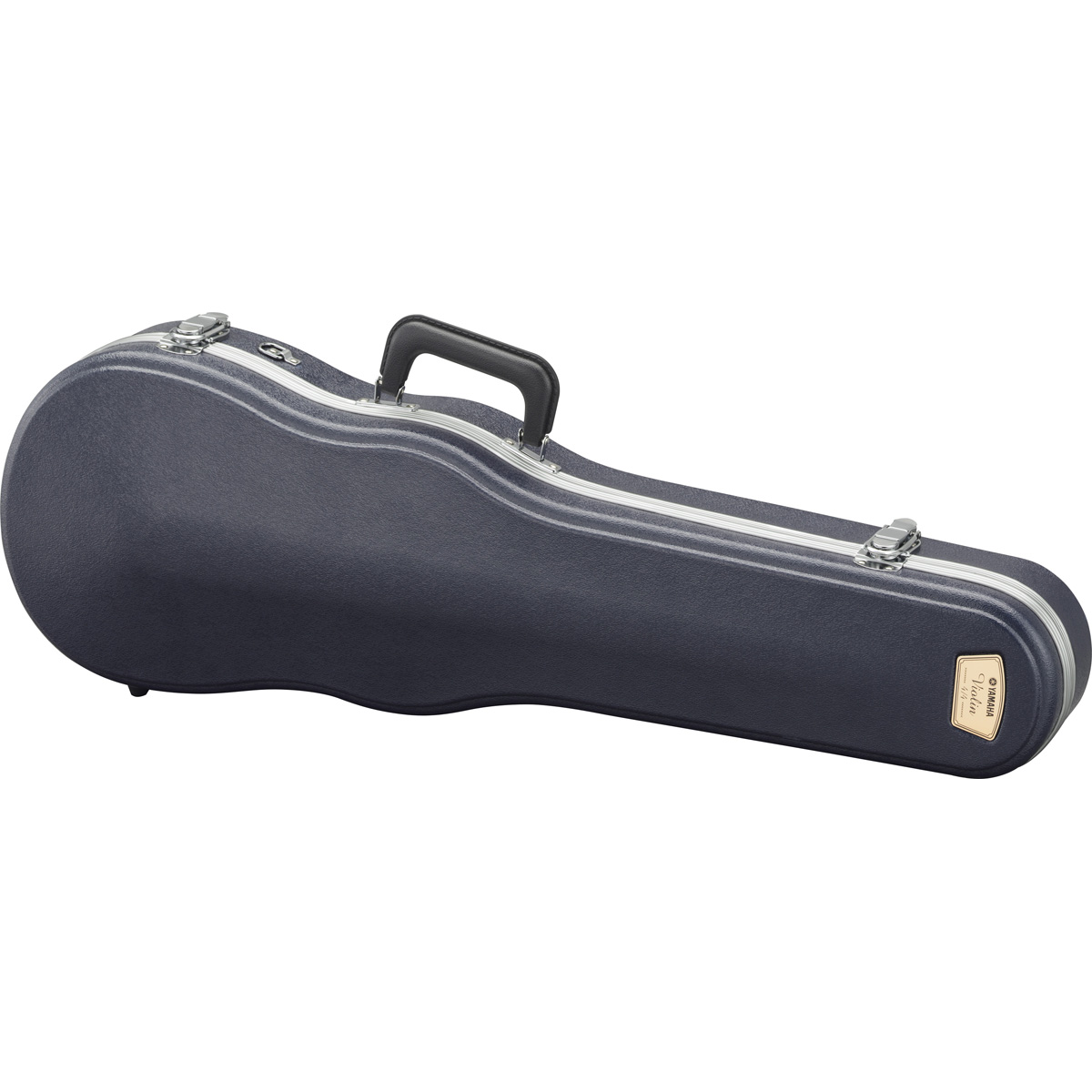 The V3SKA comes 3 different sizes
Which size should you get?
The following chart can be used as a guideline for size and age.
Age of Player

Player's Arm-Length

(From the neck to middle of palm)

Violin Sizes

Violin Measurements
Length: Body/Total

7-9 years

20

1/2 size

12.5" / 20.5"

9-12 years

21.5"-22"

3/4 size

13" / 21"

12 years to Adult

23"

4/4
or Full size




14" / 23.5"
---
Watch this video to get a great understanding as to why Yamaha violins are top quality instruments and why you will will not be disappointed in your decision of owing one.
Free Accessories includes:
Music Stand
$14.99
FREE (with purchase)
This American classic design is perfect for use in the classroom and at home.
Complete with an included gig bag, this stand folds for easy storage and portability with a spring-loaded trigger release.
The two section vertical shaft with cam locking clutch and tilting book plate features make this stand adjustable for sitting or standing positions.
The fold out extensions with a size point hinge system can hold three 8.5" x 11" steets.
Other features include:
•Tribod style legs
•Book Plate: 9" foldable with 1" return lip
•Height adjustment: 26" - 40"
•Base spread: 21"
•Black powder coat finish
Ingles Adjustable Violin/Viola Stand
$34.50
FREE (with purchase)
This great Violin stand will allow you to keep your instrument and bow, with it's shoulder rest attached, ready to play.
Folding nearly flat for storage, it features two height-adjustable cushioned arms to support the instrument's bottom and a third with a safety bar to secure the neck.
The bow hangs from a cushioned hook out of harm's way, behind the instrument and off the floor.
Grip knobs for easy adjustment to height of stand.
Sturdy metal construction.
Fully adjustable stand fits all Yamaha Violin and Viola sizes.
---
All violins are brand new in a box!!
All Violins come with a 5-year manufacturer warranty
---
INTERNATIONAL SHIPPING
As an authorized Yamaha Dealer in the USA, I cannot compete with Yamaha Dealers in other countries.

This means I can only ship to addresses within the USA